Beginner's Rewards are bonuses you get for making progress through the first week of play. There are seven reward packages, one for each day. The first day's rewards are immediately available when you start the game and can be claimed as soon as you hit level 17. 24 hours after you began day one rewards lock and day two rewards can be claimed as soon as you finish the whispering woods. Day two locks 24 hours later and day three unlocks. It continues on like that for the whole week. Every day's rewards are much greater than the day before's.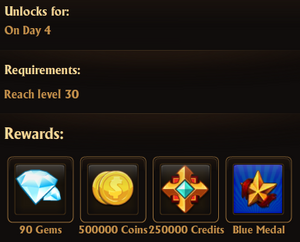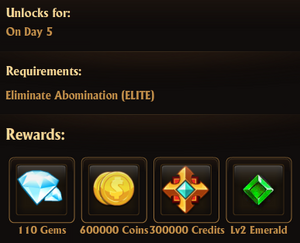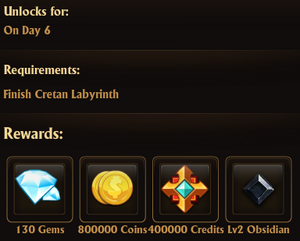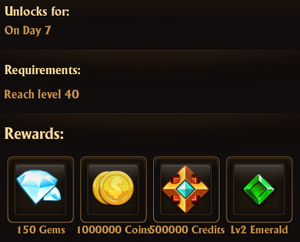 Ad blocker interference detected!
Wikia is a free-to-use site that makes money from advertising. We have a modified experience for viewers using ad blockers

Wikia is not accessible if you've made further modifications. Remove the custom ad blocker rule(s) and the page will load as expected.